Shimizu China received LEED Gold!
Congratulation! The Shimizu Shanghai office project has achieved LEED Gold ID+C (Interior Design and Construction) certification, awarded by the U.S. GBC!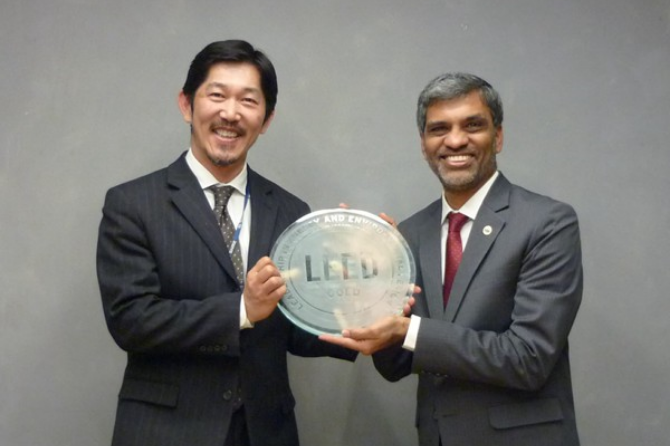 On January 18, 2018, The Shimizu Shanghai Office Project has achieved LEED Gold certification. LEED (Leadership in Environmental and Energy Design) is the most widely used green building rating system in the world, which is established by the U.S. Green Building Council. Mr. Hayashi, director of Shimizu China Corp, has received the LEED gold plaque from Mahesh Ramanujam, president and CEO of the U.S.GBC. Mr. Ramanujam said that he was impressed with Shimizu's slogan "Today' s work, Tomorrow's heritage". Having sympathy with Shimizu philosophy, he is looking forward to Shimizu's achievement in the future. Through this project, Shimizu will provide better quality and solution for the clients, so as to create better future for all of us.