9.20/Brief of Guilzhou Study Aid Event
1 Exchange Ideas with School Representative
President Mr. Cheng was telling us the current situation of school and students information.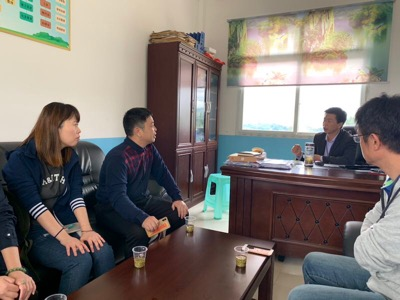 2 Attend a class
We are separated into 2 groups, to have the lessons of Chinese with lower grade students and Maths of senior grade students.

3 Visit the Accomondation.
Students are living in the school from Monday to Thursday, and go home on Friday.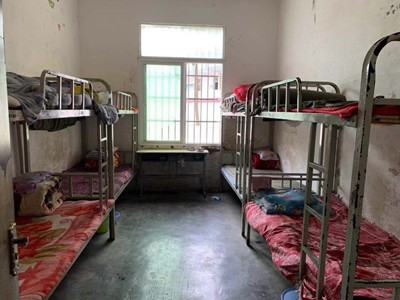 4 Shimizu Class
Staff representative was become handcraft teachers, to bring students a expressive and interesting paper folding lesson.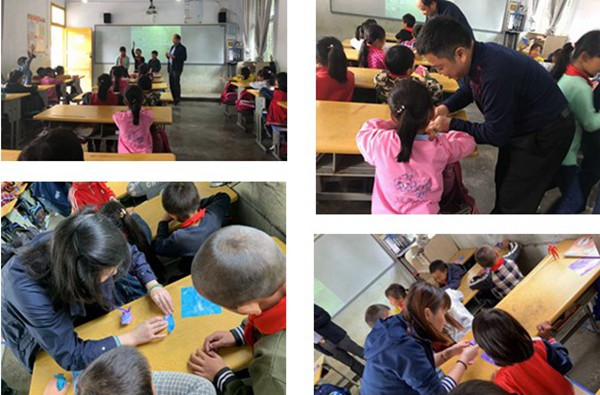 5 Scholarship and Student Grant Awards Ceremony
For inspiring the outstanding students and poverty students to learning and give out their potential and encourage them to be a talents who will contribute to the society, our company was set up a Shimizu Scholarship and Shimizu Student Grant.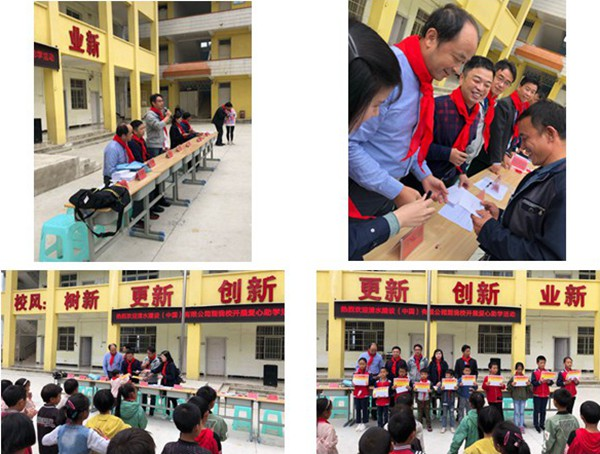 6 Poverty Students Home Visit
This year, the school was found a four girl was dropped out at home when taking the routine scanning in the village, after inquary about their family, they found the family had eight kids and the yougest four kids live with parents who was doing the temporary job all the year. School was taking some time to communicate with their parents, so that the four little girls could come back to the school. Our staff decide to help the four little girls, one staff to helping one girl as soon as we heard about the news. Another family also having parents take the temporary jobs in another city, and left three kids with their grand parents at home.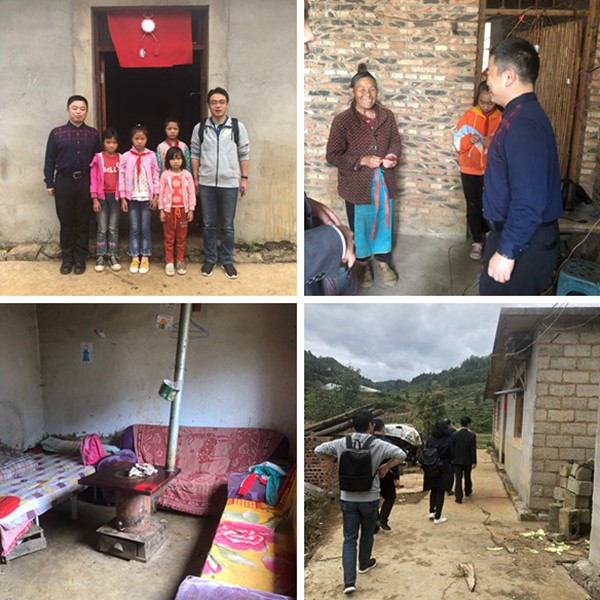 Although our support event was finished, but the career of "LOVE" was kept going on. Thus, we are very appreciated the generous giving of our representatives, staffs and so many people behind this event, and very grateful for the teachers working hard for students at school. We also thank the each shimizu employee who was join to support the student, may a little noble act would change their life. Meanwhile, we hope more and more social organization, group, individual would join to public charity event like this, try to visit the local site to see or to feel the reality, because of the career of LOVE, the world is worth it!