Message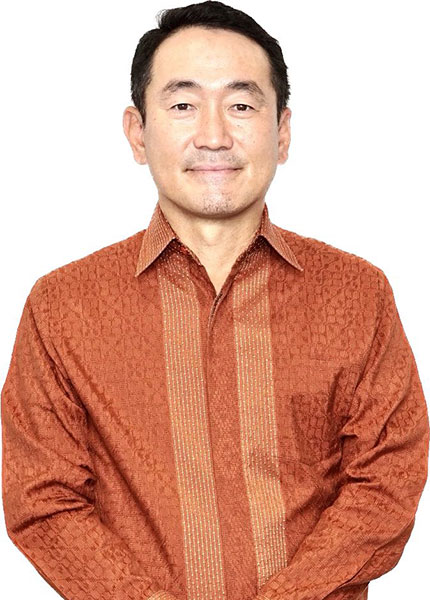 As Chief Representative for the Jakarta Office, I would like to express gratitude for all the subcontractor's great trust. They have been and will continue to be one of most significant partners in our company. 50 years has passed since Shimizu Corporation Jakarta has been established. To complete the client's work, subcontractors combined work is essential. We will continue to gain an increasing number of prpjects this year and the following. As a result, we wish to continue and go forward with the subcontractors more and more. We cant make any guarantees but we will do our best with our catch phrase " Kerja Bersama Maju Bersama".
Chief Representative
Akiyama Kohei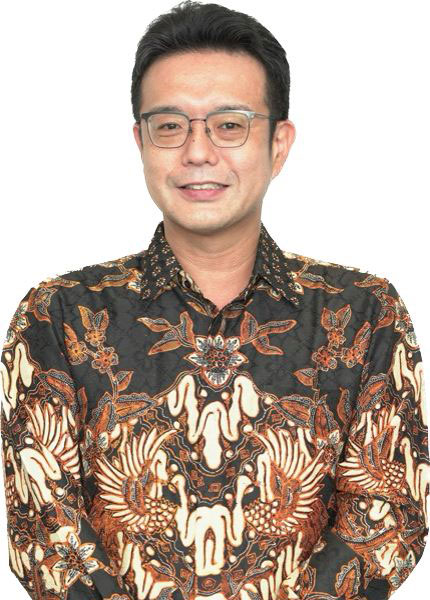 SHIMIZU KISUKE established SHIMIZU in 1804 as MASTER Carpenter. We gradually developed our business till now which is 218 years. In Japan, we established KANEKI KAI which is BEST Partner Subcontractor Committee in 1889. In addition, together with KANEKI KAI companies, we overcome many difficulties till now. So, we would like to propose SHIMIZU and All of you Best Qualified Priority Subcontractors establish in "Shimizu Indonesia Construction Association" today and together establish a good relationship with each other to provide good quality buildings to client.
SBCK Director
Nobuto Hajime
News and Info
On June 17th, we held our first ever BEST QUALIFIED PRIORITY SUBCONTRACTOR AWARD where we gave our appreciation and recognition to our best 8 subcontractors below. The venue was held at Trinity Tower Haru Hall. The subcontractors were each given a certificate of award for their great work with Shimizu Corporation and PT.SBCK. The Chief Representative of Shimizu Corporation , Mr. Akiyama Kohei was very honored for the strong and trustful relationship with the subcontractors as they are one of the most imporant partners until now and future. He ended his speech with his slogan from last year Kerja Bersama Maju Bersama a futher possibility of the future together. After the awarding, we had snack and photo session where everyone seemed to enjoy. The event ended as a success and also a bright start for the new establishment of Jakarta Shimizu Indonesia Association.
Structure Work

PT. Surya David Susanto
CV. Bangkit

Steel Door Work

PT. Mescomitra Aditama

Interior Finishing Work

Tile & Plaster Work

CV. Karisma Karya Persada

Plumbing Work

Mechanical Work
Member
Structure Work

PT. Surya David Susanto
CV. Bangkit

Steel Door Work

PT. Mescomitra Aditama

Interior Finishing Work

Tile & Plaster Work

CV. Karisma Karya Persada

Plumbing Work

Mechanical Work
Gallery
* Click photo to enlarge